Welcome to your personal beauty expert Nu Skin Vera
HEY, VERA®
DISCOVER THE NU SKIN® VERA APP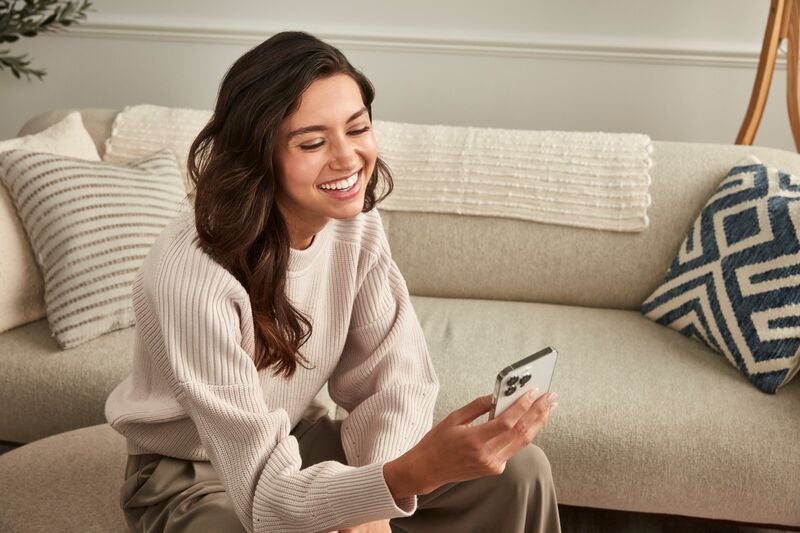 From counting your calories to checking your bank account and tracking your packages to training for a marathon, apps can help you do almost anything. But did you know there's a beauty app that could help you live your best life? It's true. Nu Skin's latest digital innovation, Vera®, is part skincare consultation app, part beauty device management, and all-around awesome (at least I think it is!). Let me explain.
HELLO, IO
I have three words for you—ageLOC® LumiSpa® iO. OK, maybe iO as a word is a stretch, but to say that this device is changing how I feel about skincare isn't. For one, it's not a facial brush, which means it's not your mom's 2006 scratchy scrubber. It's—a magic wand for your skin. And by that, I mean it does way more than cleanse. It's an exfoliator, fine line fighter, clarifier, smoother… There are actually five key features you can check out here. But I'm getting a little off topic. Because in addition to all the skin-loving benefits you get from LumiSpa iO, Vera connects to your LumiSpa iO device.
WHY CONNECT TO LUMISPA IO?
So, why does that matter? Can't you get a great skin experience using just your LumiSpa iO? Yeah. You can. But we've done a little homework—and by that, I mean targeted research—and the numbers are good.
Really good.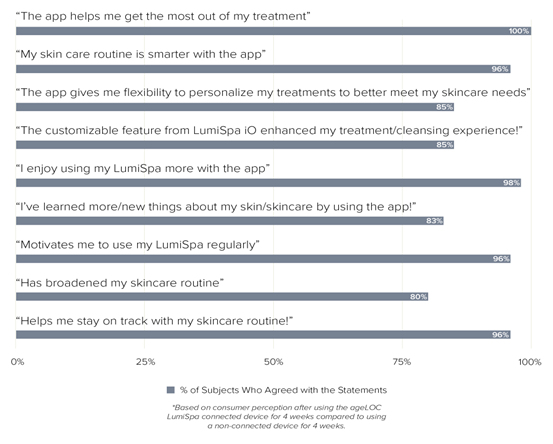 Seriously—100% of our users felt that Vera® helped them get the MOST out of their LumiSpa iO treatment.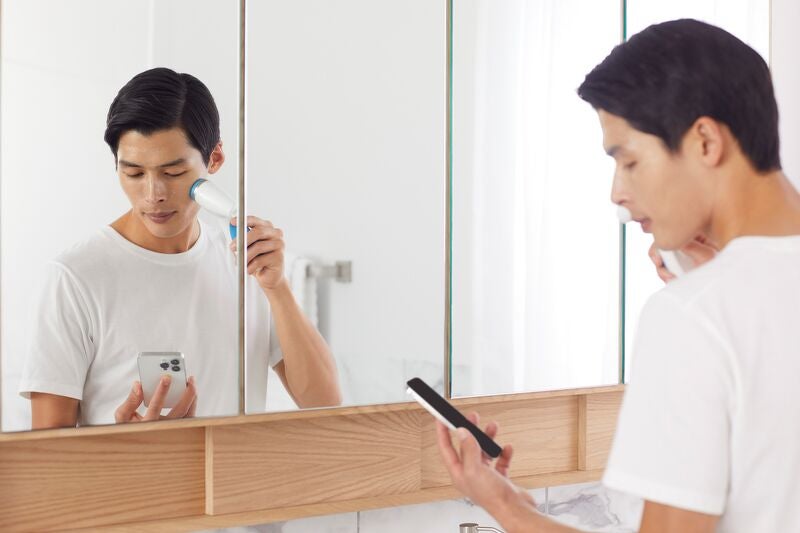 I'm going to chalk that up to some of my favorite features, starting with the Selfie Timeline. Not only can I see my progress in the mirror over time, but I can also see it in my selfie timeline. I can compare yesterday's skin to today's—and today's with tomorrow's. And if I'm really feeling myself, I can post those pics to social for just the tiniest humble brag. But mainly, I'm using those pics to motivate myself to use my LumiSpa iO 2x a day, every day. That's where the magic really happens. Consistency is queen (or king, of course). Bottom line—the more regularly you use your LumiSpa iO, the better your results are going to be.
But if seeing my daily glow-up isn't enough, Vera is my mini motivator, thanks to the iO Score feature. Honestly, I was skeptical about getting "scored" every day. But it turns out it's both fun and encouraging. Now I love getting my daily—"Good job" or "Awesome!" when I use my LumiSpa iO. And I even appreciate the "Oops!" every once in a while, because I do slack off sometimes and need a little reminder. So far, I feel like it's really helping me get the most out of my LumiSpa iO experience. I'll happily say I can count myself as part of that 100%.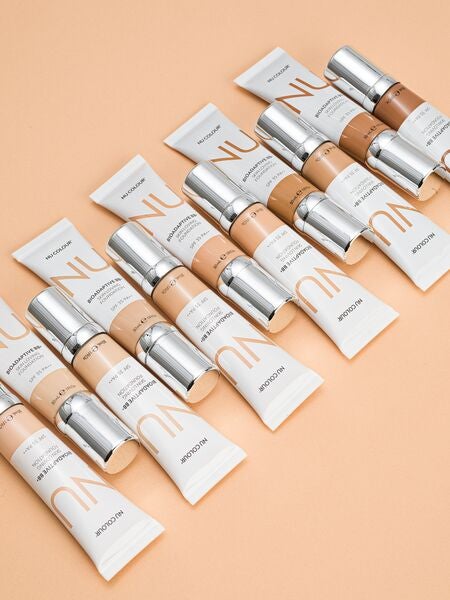 Finally, I must put this out there because I'm obsessed. I have one of those very hard-to-match skin types. I'm somewhere between lovely winter snow and pure, white porcelain. So, when I saw Vera's Shade Finder, I had to try it for myself. My match was Nu Color® Bioadaptive BB+ Skin Loving Foundation in Ivory. And it is my perfect shade. Plus, it looks natural, feels basically weightless, and really does help me love my skin. And the plastic from the tube is responsibly sourced. There's nothing I don't love about it—or about how easy it was to meet my perfect match. If only dating apps had this kind of success rate!
Overall, I 10/10 recommend not just checking out Nu Skin Vera®, but connecting your devices and trying out all the features. It might just help you discover your bestyou.
Ready to try Vera? Check out the app store on your phone and download it today.