Description
125 g
PRODUCT BENEFITS
Softens and helps hydrate the skin.
Draws out impurities and toxins from the skin without robbing it of precious moisture.
Suitable for all skin types.*
Dermatologically tested.
Inspired by the rituals of the world
Legend has it that Native Americans of the Pacific Northwest tried – and failed – to make pottery from the special mud that gives this mask its name. While the fine particle size made pottery impossible, they soon noticed that their hands were softer and more hydrated after being covered in the wet clay.
HOW TO USE
Steps
1
Apply a generous layer of mud to the skin, avoiding mouth and eye areas.
2
Let dry for 15 to 20 minutes or until it turns a light aquamarine colour.
3
Rinse thoroughly with warm water.
Recommendation(s)
Use two to three times a week.
Do not store below 0°C.
KEY INGREDIENTS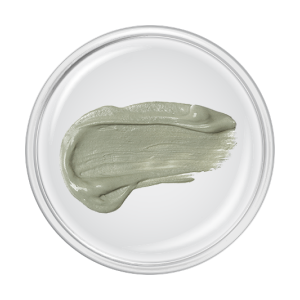 Glacial Marine Mud – Sea Clay Extract
This sea clay extract has more than 50 skin-beneficial minerals and trace elements obtained from a remote glacial estuary in the Pacific Northwest. The 50 skin-beneficial minerals and trace elements include: Copper – helps improve skin strength, cutting down on fragility. Zinc – helps modulate oil production and aids in conditioning skin. Magnesium – a necessary component of the skin's natural energy cycle. Silver – aids the skin's natural defences.
ALL INGREDIENTS
Sea Clay Extract, Propanediol, Glycerin, Aqua, Carrageenan, Hydroxyacetophenone.
* if you have sensitive skin, we recommend testing on a small area of skin before applying to your full face and body.
** Numbers do not refer to the temporary Epoch Glacial Marine Mud, 100% bio-resin tube with screw top.