Description

No tear formula

More sustainable packaging

Light & foamy
Why should I use it?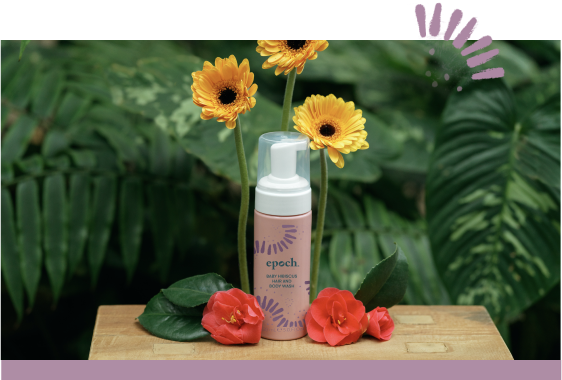 Soothes and moisturises the skin and helps maintain a healthy-looking scalp.
A gentle, mild, tear-free formula created for the delicate needs of babies.
Easily dispensed with one hand, leaving your other free to support your child.
A delightful, exotic scent leaves your little one smelling fresh and clean.
Dermatologically tested.
How to I use it?
Dispense the desired amount of foam onto baby's wet body and hair. No need to lather. Gently massage into hair and all over baby's body, then rinse clean.
What inspired us?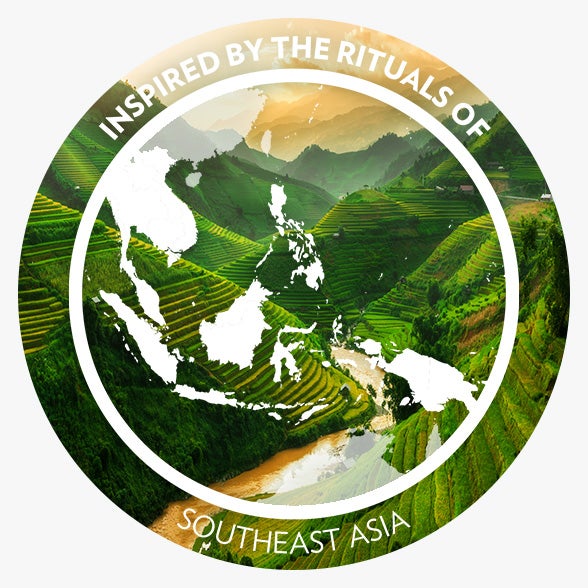 Epoch Baby Hibiscus Hair and Body Wash is inspired by the rituals of Southeast Asia. For generations, people here have used an infusion of crushed hibiscus flowers and leaves as a shampoo for their children!
What powers it?
Skin conditioning agents (Hibiscus flower extract, elderberry fruit juice, calendula, and oat kernel extract) – soothe and moisturise the skin and help maintain a healthy-looking scalp.
Full list of ingredients
Aqua, Glycerin, Sodium Lauroyl Sarcosinate, Polysorbate 20, Cocamidopropyl Betaine, Cocamidopropyl Dimethylamine, Caprylyl Glycol, Ethylhexylglycerin, Polyquaternium-7, Avena Sativa Kernel Extract, Sambucus Nigra Fruit Juice, Hibiscus Rosa-Sinensis Flower Extract, Calendula Officinalis Flower Extract, Butylene Glycol, Sodium Chloride, Guar Hydroxypropyltrimonium Chloride, Sodium Laurate, Hexylene Glycol, Disodium EDTA, Citric Acid, Sodium Hydroxide, Parfum, Phenoxyethanol, Sodium Dehydroacetate, Benzoic Acid, Dehydroacetic Acid, Sodium Benzoate, Benzyl Benzoate.