Description
75 ml
BENEFITS AND KEY FEAUTURE
True to its name, Dew All Day keeps your skin looking soft and dewy all day with immediate hydration and up to 24 hours of continuous moisturisation.* All while a blend of bioadaptive botanicals helps your skin increase its ability to adapt to its environment, helping it to better bounce back from life's daily stressors day in and day out.
Non-comedogenic
Suitable for all skin types
Creamy texture
Country of origin: Made in the USA
Results after one-single application*:
+212%
immediate hydration
+139%
hydration after 12 hours
24hrs
continuous hydration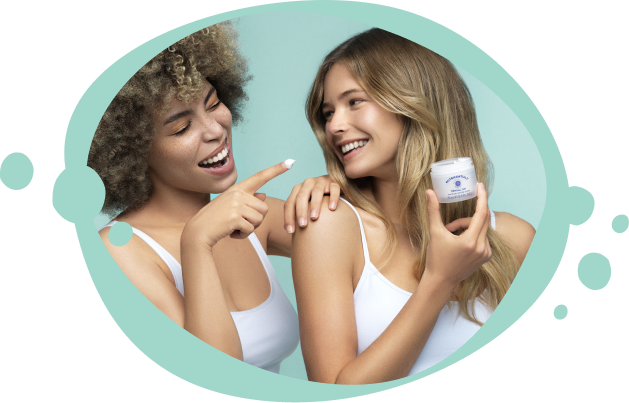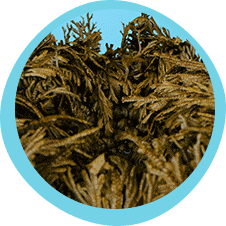 Bioadaptive Botanical Complex
a blend of botanical extracts from plants that thrive in extreme climates and can help your skin bounce back from life's daily stressors such as stress, pollution, and oxidative stress.
INGREDIENTS

• Bioadaptive Botanical Complex – a blend of five botanical extracts from plants that thrive in extreme climates. Includes Rhodiola rosea, maral root, Chaga mushroom, resurrection plant, and Siberian ginseng.
• Pistachio nut oil and shea butter – softens and smooths skin.
• Vitamin E and its derivative – an antioxidant that protects against oxidative stress caused by negative environmental stressors.
List of ingredients:
Aqua, C12-15 Alkyl Benzoate, Caprylic/Capric Triglyceride, Cetearyl Alcohol, Butylene Glycol, Butyrospermum Parkii Butter, Urea, Sodium Behenoyl Lactylate, Glyceryl Distearate, Glycerin, Glyceryl Stearate, Methyl Gluceth-10, Pistacia Vera Seed Oil, Ethylhexylglycerin, Maltodextrin, Helianthus Annuus Seed Oil, Dimethicone, Selaginella Lepidophylla Extract, Sodium PCA, Sodium Lactate, Glycine, Punica Granatum Sterols, Tocopheryl Acetate, Arginine, Aspartic Acid, PCA, Inonotus Obliquus Extract, Rhaponticum Carthamoides Root Extract, Rhodiola Rosea Extract, Alanine, Aloe Barbadensis Leaf Juice, Serine, Valine, Isoleucine, Proline, Threonine, Histidine, Phenylalanine, Hydroxyacetophenone, Tocopherol, Eleutherococcus Senticosus Root Extract, Tetrasodium Glutamate Diacetate, Sodium Hydroxide, Parfum, Phenoxyethanol, Chlorphenesin, Sodium Benzoate, Potassium Sorbate, Limonene, Hexyl Cinnamal, Linalool, Geraniol, Citronellol, Alpha-Isomethyl Ionone.
FREQUENTLY ASKED QUESTIONS
What are bioadaptive botanicals?
Bioadaptive botanicals are plants that thrive in extreme climates thanks to their adaptive properties. The bioadaptive ingredients selected for Nutricentials have two things in common: they enhance the skin's stress response and support its overall healthy appearance. In short, they help the skin adapt to its ever-changing environment, so it can bounce back – and demonstrate resiliency to environmental stressors.
Is Dew All Day suitable for all skin types?
Yes, Dew All Day is suitable for all skin types. It's a perfect option for those who are craving a dewy glow.
Can I use Dew All Day in the morning and at night?
Dew All Day fits perfectly into your morning and nighttime skincare routine. This soothing, creamy formula provides hydration around the clock and helps increase your skin's ability to adapt to daily stressors. When used with your morning routine, you can follow-up with one of our facial moisturisers with added SPF, such as Day Dream Protective Cream SPF 30, for a little extra UVB protection.
What does a non-comedogenic formula mean for my skin?
Non-comedogenic means that the formula won't clog the pores. Even those with oilier skin won't struggle here. There's no need to fear trying out richer textures – they're suitable for you, no matter your skin type. All of our leave-on products have been tested for comedogenicity to ensure that they do not clog pores.
How were the ingredients chosen?
Nutricentials is inspired by nature. The magic of plant extracts, like our bioadaptive botanicals, is a crucial part of this product range. Our science is there to support these ingredients. Whether it comes from the earth or from the lab, every ingredient is there for a reason. We design every Nu Skin product to meet not just our own high standards, but also the demands of those who use them.
How does Nutricentials support Nu Skin's commitment to become more sustainable?
Nutricentials bottles are made from 100% post-consumer recycled plastic, while most Nutricentials tubes (excluding the cap) are made with 34% or 35% post-consumer recycled plastic. Please check how to best recycle the bottles and jars in your area where possible. By purchasing Nutricentials, you're joining us in taking an active, engaged stride to ensure the future is bright for both the planet and each of us. Visit www.nuskin.com/sustainability for more information and details on how to recycle.