Description
Why You'll Love the BOOST
See the first results in just 7 days!*
Helps to boost your skin's natural beauty for brighter, plumper, and bouncier skin**.
Helps to improve the appearance of dark spots thanks to the sea daffodil extract in the Activating Serum.
Offers gentle exfoliation and promotes skin cellular turnover for a visibly smoother, more radiant, luminous, and youthful complexion.
The ultimate skincare power duo that works together to visibly brighten and awaken your skin leaving it looking glowier, plumper, and bouncier.
Min. 2-year warranty
Patent-pending Variable Pulse Microcurrent

Reduced appearance of dark spots
What's included
ageLOC Boost Device
ageLOC Boost Magnetic Charger
ageLOC Boost Protective Head Cover
ageLOC Boost Activating Serum
Benefits and Key Features
Variable Pulse Microcurrent Technology
ageLOC Boost uses Variable Pulse Microcurrent Technology to send intermittent, variable pulses to the skin. The pulses are charge-balanced as it alternates between polarities – positive to negative and back again – every 2.4 seconds. Why? When used with Activating Serum, the microcurrent optimises and activates the skin for a more youthful complexion.
Helps ease signs of premature ageing and prolongs youthful-looking skin.
Provides brightening benefits for vibrant, glowing skin.
COLLAGEN INFO.
Kickstart your health journey.
We believe taking care of one's health is all about small daily habits, practiced consistently. Like taking a walk, getting enough rest, and eating right. After all, there's so much to do and such little time. With Collagen Plus, we kept this in mind and came up with a health supplement that easily fits in your daily routine. It's as easy as adding it in one of your daily glasses of water! Any time of the day! It's all about supporting your health with our innovative ingredient blend.
How should I use it?
Mix one stick pack into 100 ml of water. Consume within a few minutes of mixing. Take once daily.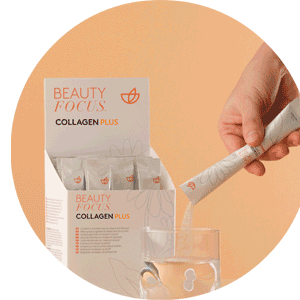 Warnings
Do not exceed the recommended daily dose. Complementary medicines are intended only to complement health or supplement the diet. Consult a doctor before using this product if you are pregnant, lactating or under medical treatment. Keep out of reach of children. Store at or below 25 °C. Protect from heat and moisture. Do not use if sachet integrity is affected. This unregistered medicine has not been evaluated by the SAHPRA for its quality, safety or intended use. Indications, warnings and Special Precautions: please refer to the patient information leaflet [under Resources]/[below]
Resources
Made in the USA.
Key Ingredients
Beauty Focus Collagen Plus is an innovative collagen health supplement that includes expertly chosen ingredients. Each sachet of our blend contains: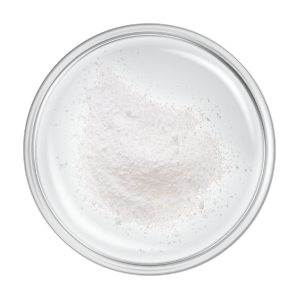 Collagen Hydrolysate. Nu Skin Collagen is under specific controls by our supplier during hydrolysis to obtain the right collagen peptide profile or peptide "fingerprint".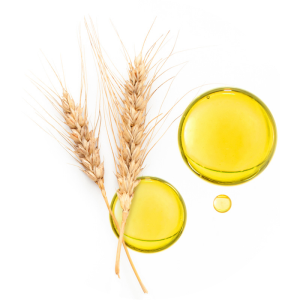 Wheat Oil Extract. Extracted from the nutrient reserves found in wheat, the ancient grain pivotal to human history.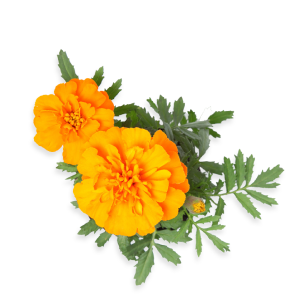 Lutein. Lutein is derived from marigold flowers, with orange petals – the colour of sunshine, which is reflected in the hue of Beauty Focus Collagen Plus.
Ingredients
Allergy advice: For allergens, see ingredients in bold. May contain fish, milk, soy, celery, mustard and sulphur dioxide and sulphites.
Amount per serving in 1 sachet:
Collagen Hydrolysate [bovine]: 2,500 mg
Wheat Oil Extract from Triticum aestivum L [seed, grain]: 70 mg
Lutein from Tagetes erecta [flower]: 5 mg
Other ingredients: Carotene colourant, citric acid, natural flavouring, steviol glycosides from Stevia, silicon dioxide
Sugar free/Suiker vry
Contains sweetener: steviol glycosides 68,7 mg / sachet