Description
Why will I love it?

Skin looks younger and revitalised

Decrease appearance of fine lines and wrinkles

Reduce visible signs of skin ageing and smooth cellulite
Strengthen and fortify thin and lifeless hair
How should I use it?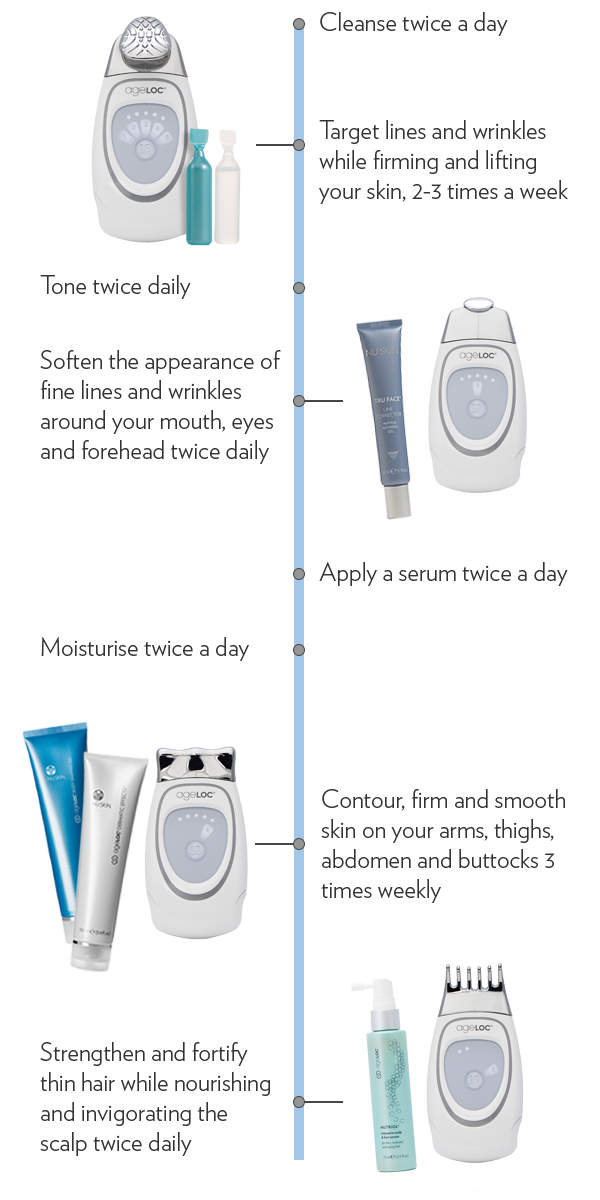 The Science behind ageLOC Galvanic Spa
What's in the box?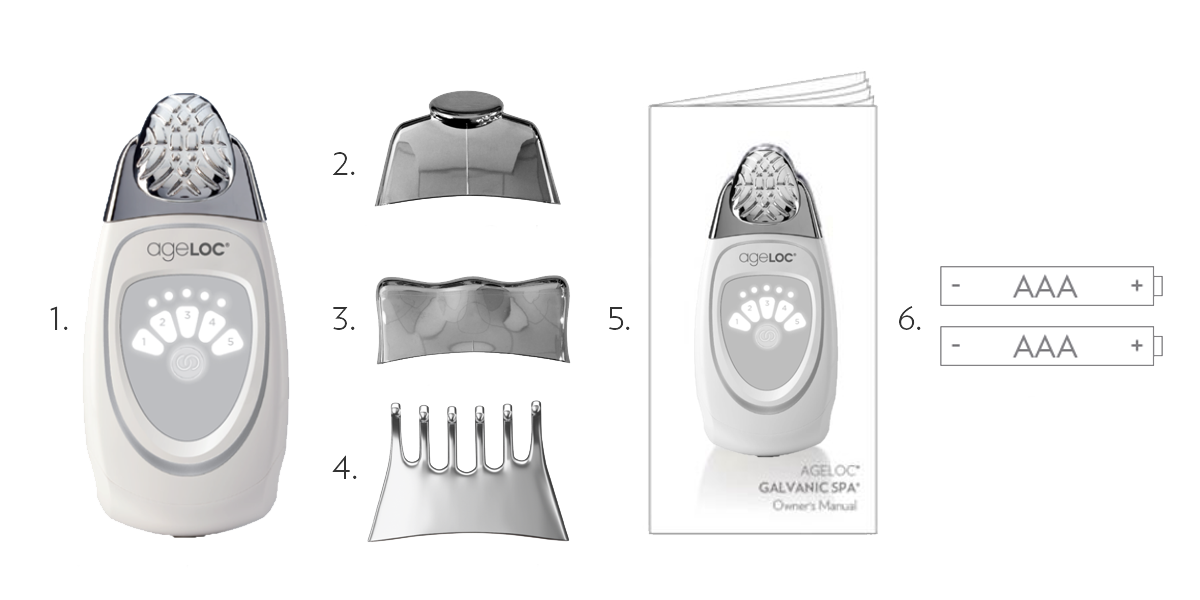 1 ageLOC Galvanic Spa Device
1 ageLOC Face Conductor
1 Focus Area Conductor
1 Body Conductor
1 Scalp Conductor
1 Owner's Manual
2 AAA batteries
Recognition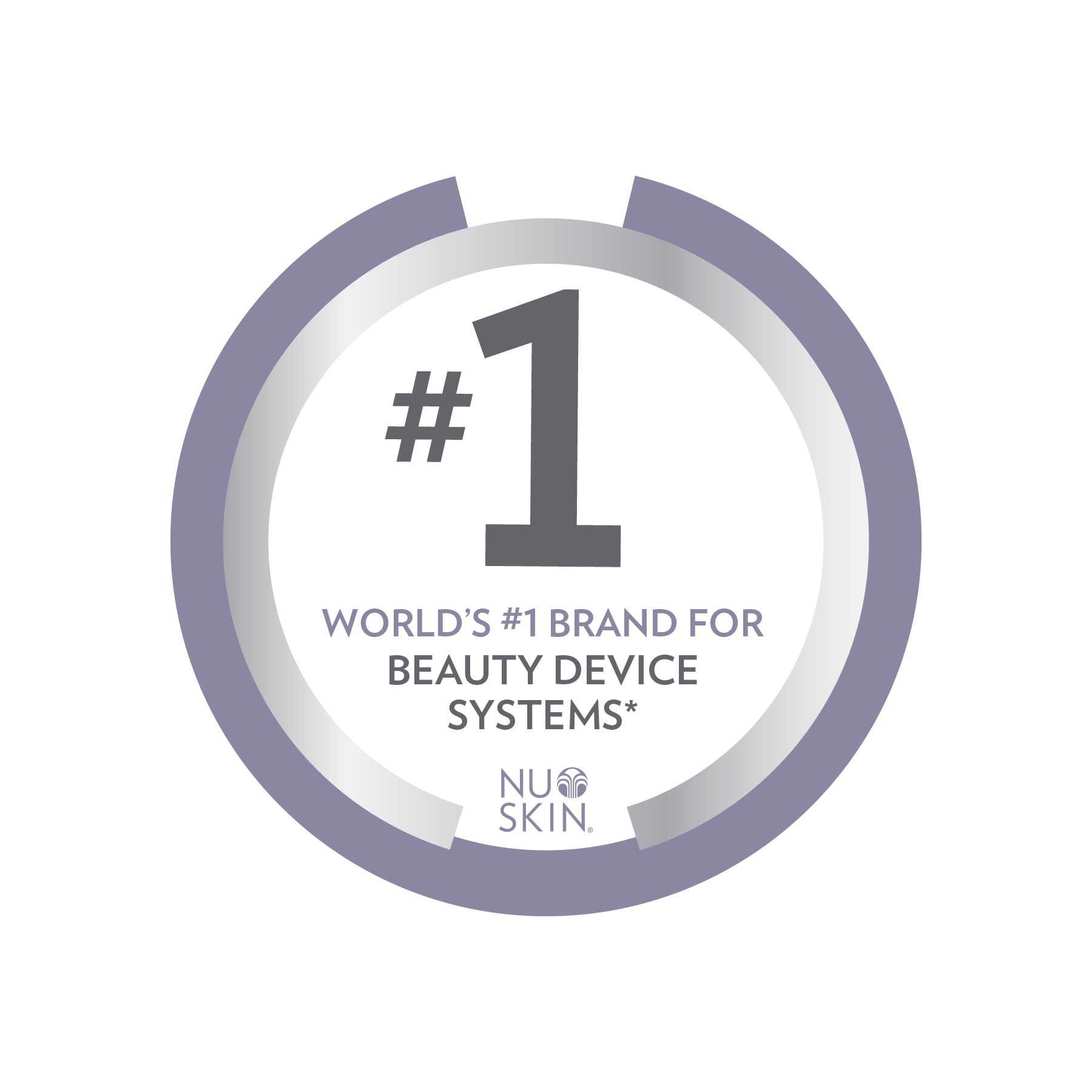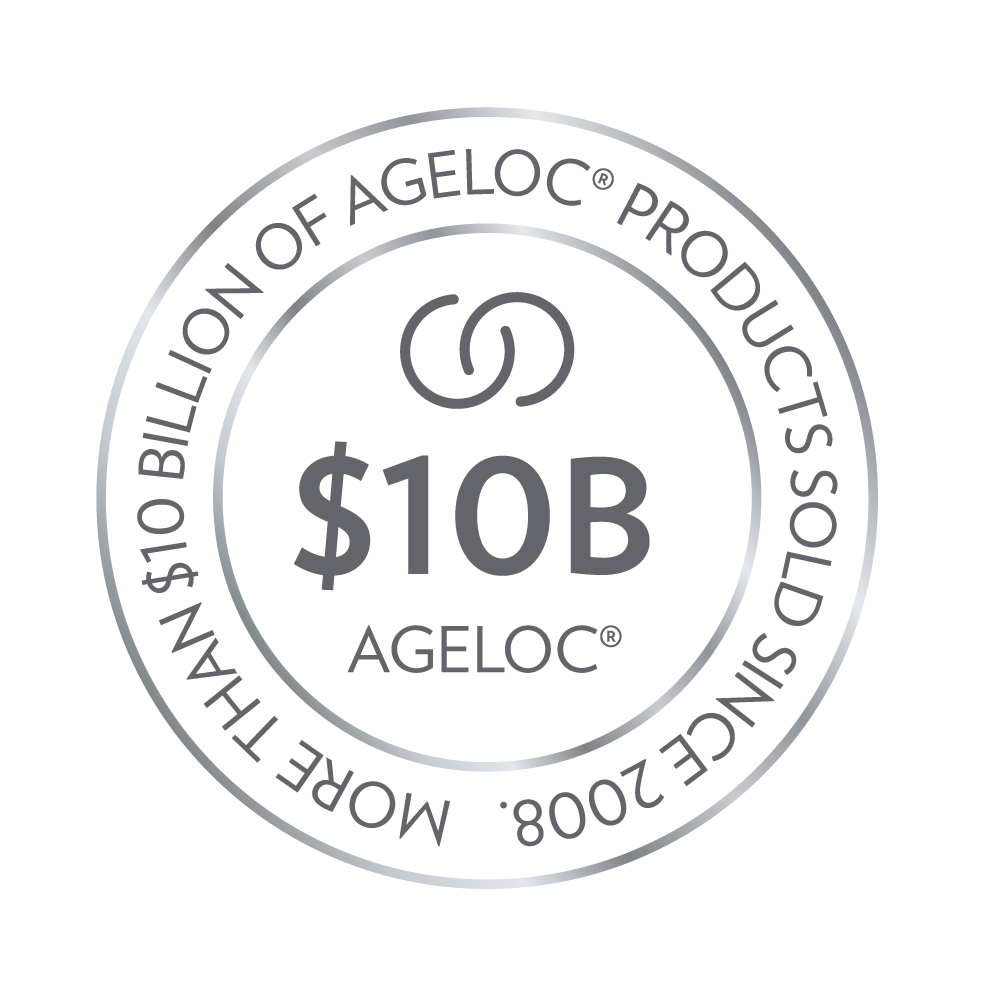 *Nu Skin is The World's #1 Brand for Beauty Device Systems!* *Source Euromonitor International Limited; Retail Value RSP terms; all channels; 2017 to 2021. Beauty Systems are at-home Skin Care Beauty Devices that are exclusively paired or recommended to be used with a topical consumable of the same brand. Claim verification based on Euromonitor custom research and methodology conducted January–March of 2022. Sales of at-home skin care beauty devices includes sales of electric facial cleansers as defined in Passport database. This category does not include hair care/removal appliances, body shavers, and oral care appliances.
Resources
ageLOC Galvanic Spa Owner's Manual
ageLOC Galvanic Spa Quick Start Guide
FAQ
CAUTION
To reduce the risk to your health: Check with your physician before using the ageLOC Galvanic Spa device or receiving a galvanic spa application if you are pregnant, have a pacemaker or similar device, are epileptic, wear metal braces on your teeth or have a metal implant. ageLOC Galvanic Spa should not be used over an area with many broken capillaries or over an inflamed or open wound. Use product only as described in the ageLOC Galvanic Spa Owner's Manual.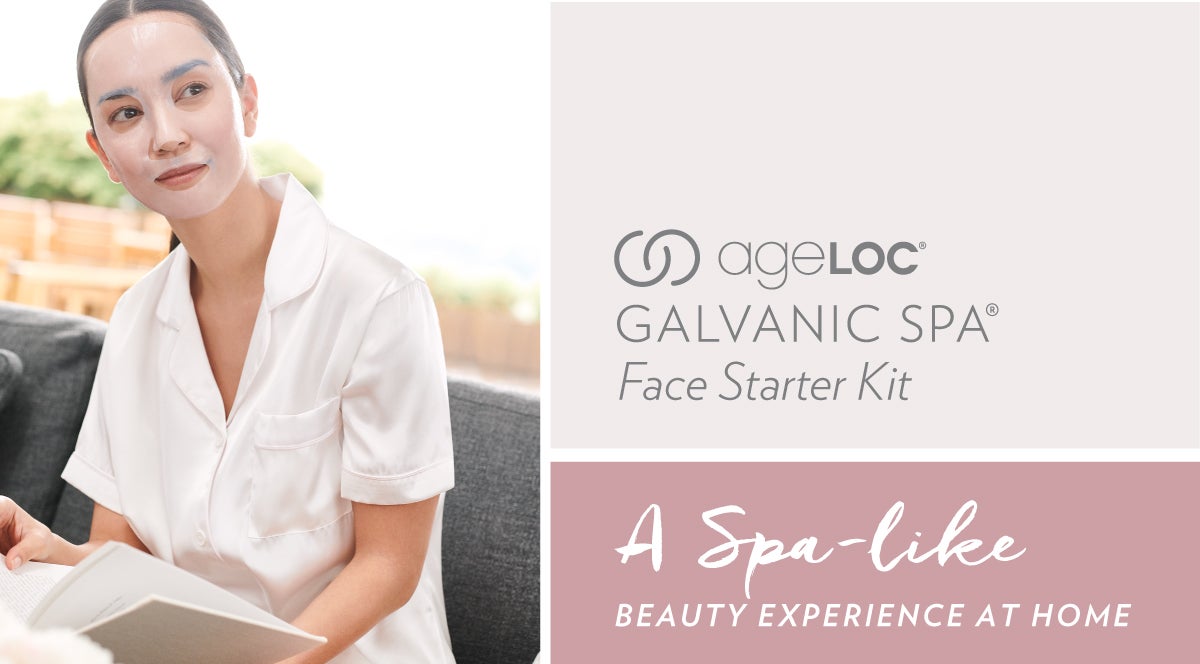 ---
Most powerful, comprehensive
---
NEW USER INTERFACE DESIGN
SO SMART AND COMPACT IT FITS INTO YOUR ROUTINE AS EASILY AS IT FITS YOUR HAND.
The surface of the proprietary ageLOC® Face Conductor is designed to let product travel through and around the textured pattern, more effectively holding the gel in contact with the skin. This creates an environment of activity that enhances delivery of key ageLOC® ingredients to the skin by up to 5 times more than prior editions.
SINGLE DEVICE, MULTIPLE USES
Indulge in a wide range of beauty experiences
with ageLOC Galvanic Spa when you match it with compatible products
---
AGELOC GALVANIC SPA FACE GELS
Unlock the secret of a younger looking you each time you indulge in a rejuvenating at-home facial experience using ageLOC Galvanic Spa Facial Gels.
Rejuvenate tired and stressed complexion for hydrated, soft, clean and refreshed skin! An easy 2-step beauty indulgence that starts with a pre-treat to soothe and condition the skin, binding to impurities. Next, continue with the treatment that draws out impurities targeted in the pre-treat and delivering ageLOC benefits to the skin.
• Skin feels more hydrated, soft, clean, and refreshed
• 2-step treatment removes impurities, then rejuvenates tired skin in 5 minutes
---
GALVANIC ACTION PRE-TREAT GEL
GALVANIC ACTION TREATMENT GEL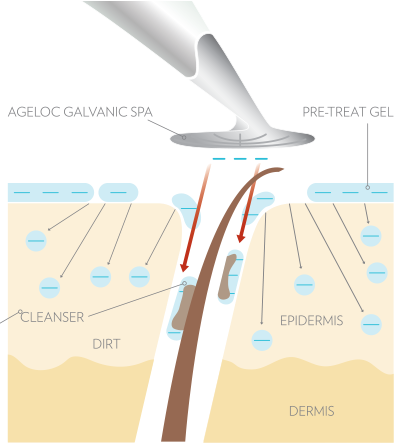 • During the pre-treat cycle, the Galvanic Instrument and the Pre-Treat Gel are negatively charged.
• These negative charges repel each other, delivering the Pre-Treat Gel to the skin.
• The Pre-Treat Gel binds to impurities in the skin.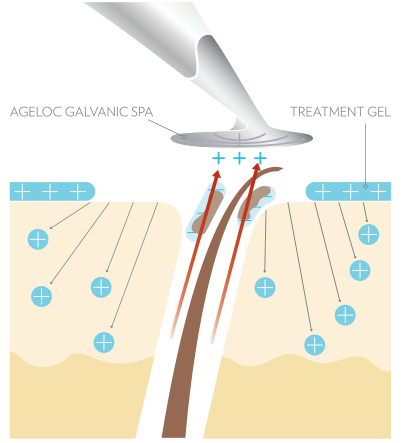 • During the treatment cycle, the Galvanic Instrument and the Treatment Gel are positively charged.
• These positive charges repel each other helping to deliver the beneficial ingredients to the skin, including the exclusive ageLOC™ ingredient blend
• The positively charged instrument attracts the remaining negatively charged impurities from the pre-treat cycle, drawing them out of the skin.